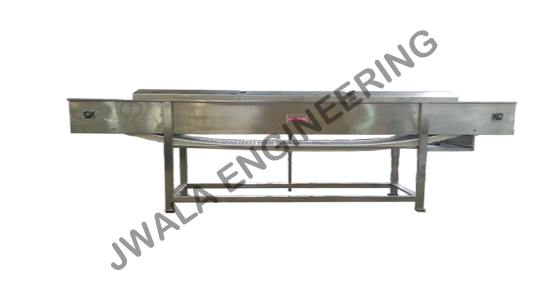 Belt Cooler Machine
Application of Belt Cooler Machine
Suitable for cooling of the vegetables after blanching to bring its temperature down before it goes to the IQF for freezing.
---
Process of Belt Cooler Machine
The product is passed through chilled water for specified amount of time on a modular belt. The cooling time is controlled by adjusting the belt speed. After cooling the belt then lifts the product out of water and discharges it to the cooler.
---
Belt Cooler Machine Features
Body frame made of SS square tubes.
Body of the unit will be made of SS sheets
Modular plastic belt with cleats.
Support structure for modular belt
Geared motor with variable speed drive
SS covers on the top of the machine