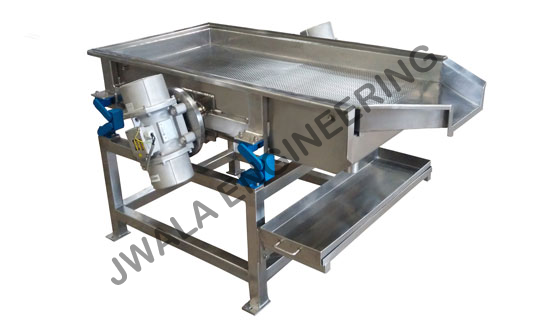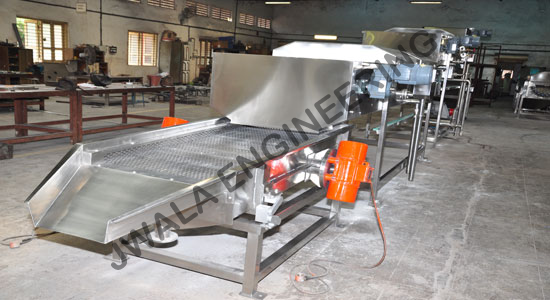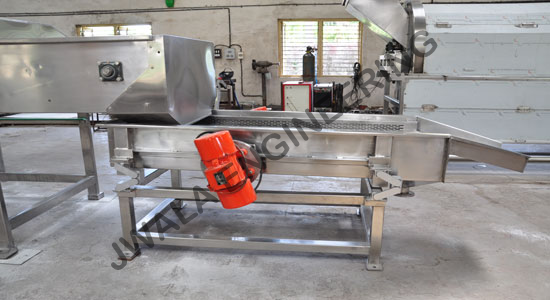 Application of Vibratory Conveyor
Suitable for forward movement of the product due to vibration and simultaneously performing functions like removing the excess water, grading, separating waste from the products.
---
Process of Vibratory Conveyor
The products pass on a vibratory conveyor. Functions like excess water removal, grading, waste removal etc. is done during the passage of product on the vibratory conveyor. The sieve of the vibratory conveyor is designed to suit the functions mentioned here.
---
Vibratory Conveyor Features
Body frame made of SS rectangular pipes
Body made of SS sheets with perforated screen on which the product passes
Vibratory motors mounted on flanges placed on ends of SS pipe
Special design springs for absorbing the vibratory motion such that it is not transmitted on to the frame
---