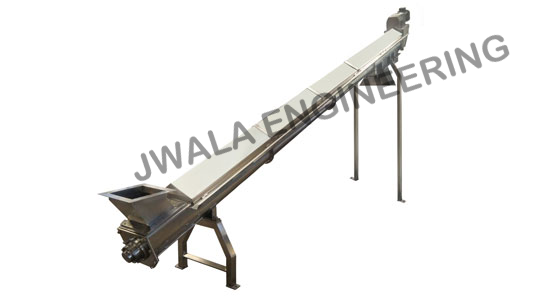 Application of Screw Conveyor
Suitable for transferring product from one point to another with the help of a screw. Generally used for products in powder form or when the product is very difficult to handle like waste, sticky products etc.
---
Process of Screw Conveyor
The product is fed in the feed hopper or at the feed end of the conveyor. Due to screw rotation the product moves forward and is discharged at the other end. Conveyors can be straight or inclined depending upon the application.
---
Screw Conveyor Features
SS screw conveyor with screw flights welded on SS shaft
Trough in which the screw rotates made with SS sheet/pipe
Supports for the shaft after every few meters length
SS stand for mounting the conveyor body
Drive arrangement consisting of geared motor, bearings etc