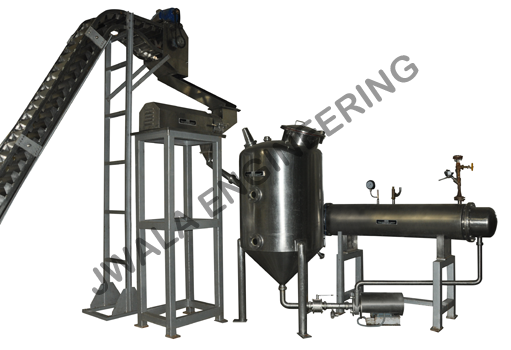 Hot Break System
Application of Hot Break System
Suitable for retaining the pectin in tomatoes to ensure higher viscosity and better quality of end product.
---
Process of Hot Break System
The tomatoes are feding in the crusher where the tomatoes are crushed and directly passed on to the closed tank. The crushed tomatoes are heated with the help of heat exchanger. When appropriate temperature is reached the crushed tomatoes are passed to the pulping machine.
---
Hot Break System Features
Tomato Crusher.
SS Tank.
SS Product Circulation Pump.
Heat Exchanger.
Control System.
Inter-connecting Pipes & Fittings.
SS Structure for heat exchanger.