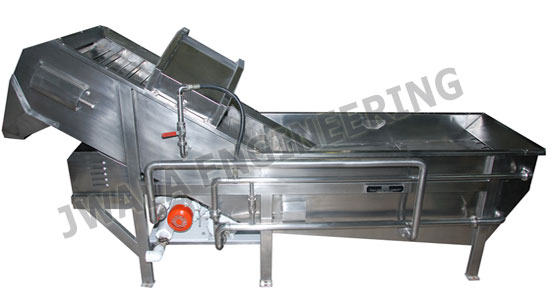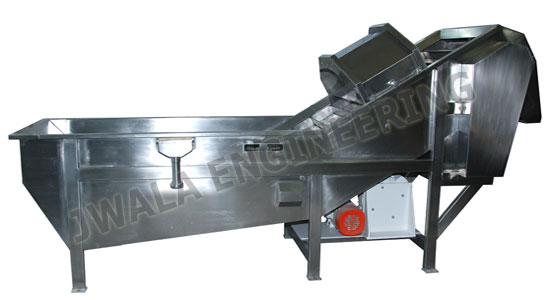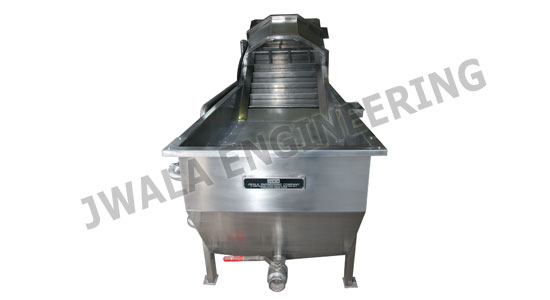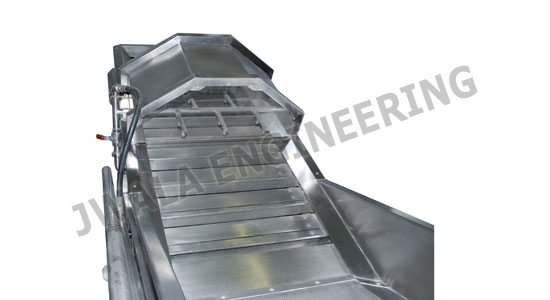 Application of Vegetable Washer Machine
Suitable for washing the various fruits like mango, guava, papaya etc.
---
Process of Vegetable Washer Machine
The product is dumped into the vegetable washer where an air blower attached to the unit will agitate it and subsequently wash it by a strong water spray. The product will be subject to four stages of washing.
Soaking into the water.
Agitation in the water.
Subjecting to strong fresh water spray.
Draining after washing.
---
Vegetable Washer Machine Features
Body frame made of SS square pipes
Body of the unit will be made of SS sheets.
False bottom in the tank made of perforated SS sheets.
Modular plastic belt with cleats for the takeoff conveyor.
Carryway and other support structure for modular belt.
Blower with SS pipeline for providing agitation in water.
Pump with SS pipeline for recirculation of water.
Fresh water spray arrangement during elevating the product fitted with nozzles.
Suitable drive arrangement for the conveyor consisting of geared motor, drive and driven shafts etc.
Drain valve, overflow arrangement etc.
---